The AYOS group has been the best!
I am feeling a little sentimental that this is the end of our year but
I am looking forward to the parade of My Favorite Schnibbles next month!
I found my camera cord... so I can finally show you my Morsels!
We have prize winners for the Morsel parade!
Carrie
has put together a surprise box of a bundle
of fabric goodness and other sweet little things for two of our Schnibblers!
From Sherri's parade the winner is:
From my parade the winner is:
Hildy
Sherri is giving a layer cake of Simple Marks by Moda...
and the winner is: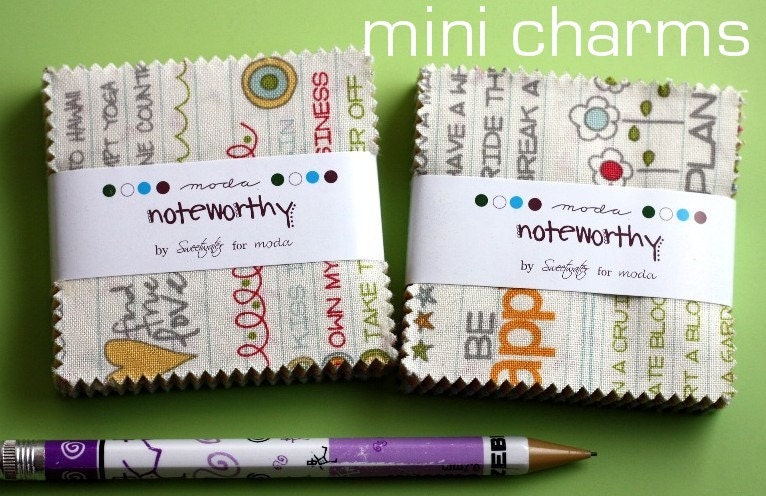 From me is two mini charm packs of Noteworthy from Sweetwater...
and the winner is:
Dorothy
Also from me is
two mini charm packs of Comma by Zen Chic...
and the winner is:
Satu
From Bear Paw Quilts is...
A charm pack of Flirt!
(oh, and go see what Sherri made with Flirt at
Moda Bake Shop
)
The winner of the charm pack is:
Darlene
We have one more giveaway prize from
Fat Quarter Shop
...
Your choice of two Schnibbles patterns!
The winner is:
Patty D from
a Stitch in Time
blog.
Thank all you of guys so much for being sweet little Schnibblers this past year!
You are all so inspiring!