I got up early every morning this week and
worked on my new project!
I thought I was dong well with it and by
Saturday morning I would really be able to get a good grip on
it. I made all of my flying geese units and then went
on to make the HST's.
The project is Star Blossoms. The first one to do from
my list for the "2nd Quarter" of 2014.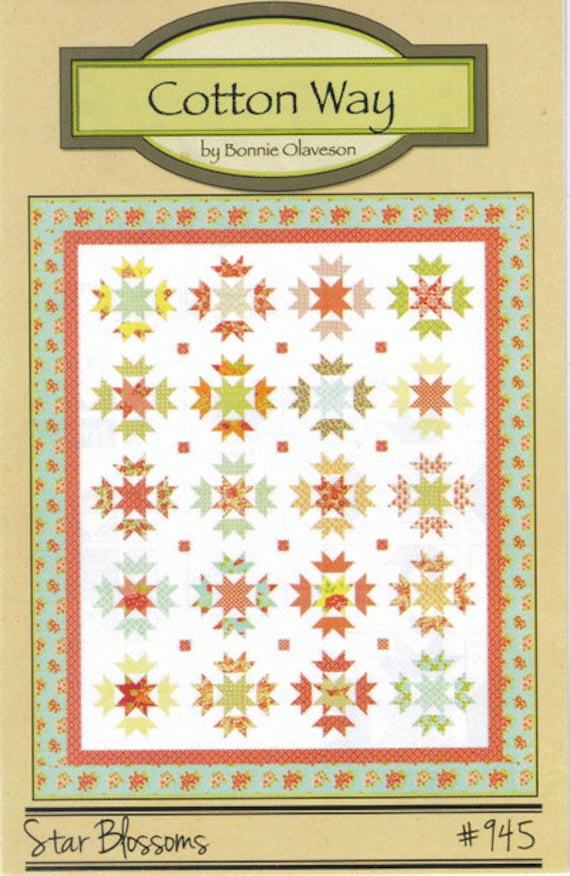 Ms. Cupcake is going to be working on it too... so you know that
means that she will simply blink and be done!
Unfortunately, there had been a nagging thought...
I kept looking at my cutting table and looking at
my stacks of cut pieces... but I just couldn't put
my finger on it!
Until yesterday.
Then I realized that I made a terrible mistake as I started to assemble the
star blocks! About the second one through I noticed that it
just wasn't going to work!
You know why?
Because I used the wrong pieces to make the flying geese! I made them in
the reverse!!!!
I blame this to switching to decaffeinated tea.
So, now I am busy ordering more fabric.
Secondly, purchasing caffeinated tea.
Then we will see how far I get tomorrow.
And just for good measure I am going to make some
good karma here and offer a little de-stashing giveaway!
I have a flat rate envelope stuffed full of
patterns that I am going to give away.
I counted 2 dozen.
I thought that if the winner didn't want all of the patterns
they might pick and choose, maybe add to the envelope
and have a little giveaway of their own.
Just a thought.
Then I have a Block of the Month that I am
able to stuff into another envelope.
This is McKenna Ryan's Storybrook Farm.
Patterns and fabric included.
(I did make the first section... and that will
be included as a head
start to whoever would like it).
So, just say if you would be interested in
Envelope #1 Pattern Assortment
or Envelope #2 Storybrook Farm
It's Friday today... and I will away this next week but
leave a comment and I will announce a winner for each giveaway
on Tuesday... Earth Day.
oops...I meant this Tuesday the 15th
... but not Earth Day... that's the next week.
I am listening to Elton John- Believe, right now.
Here is a link. I think it's a good song to start the weekend with!
Good luck on this
Good Friday!