I found a new project to play with... not that I needed a new
I just thought it would be fun!
And although I contemplated a variety
of color combinations, I decided to
use me fun little stash that had been set aside for
"Lucy"... but I hadn't made yet,
So what I have so far is a Scrappy Swoon.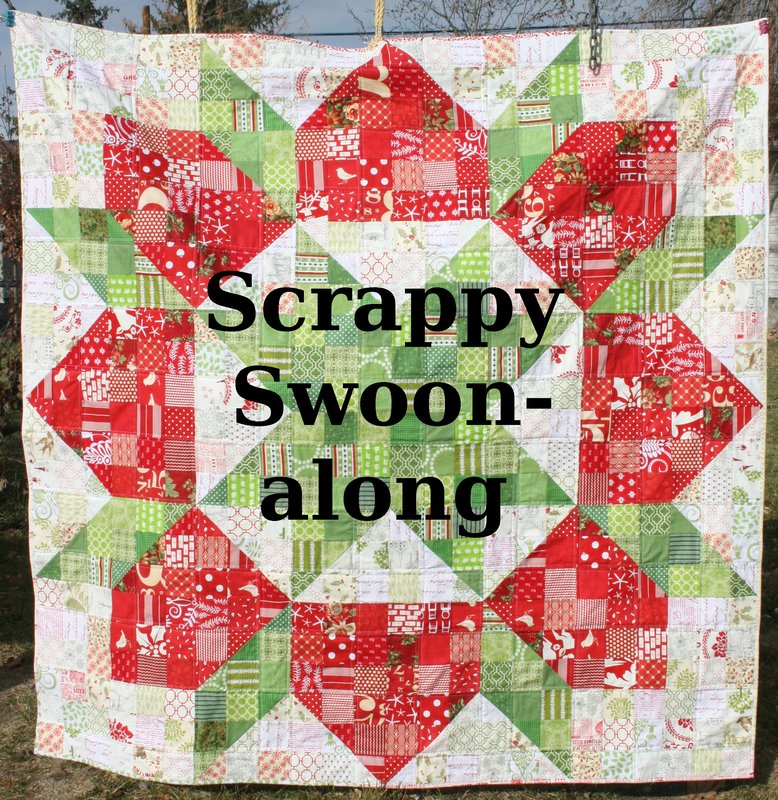 This quilt along is long over but I had just purchased the
One difference is the Scrappy Swoon Along uses 3 1/2" squares
and the Patchwork Swoon if great for a layer cake or jelly roll.
I think I forgot to share this new addition to my family!
This had been quietly sitting
in a family members garage in Rhode Island for the past 7 years.
Her husband's mother had passed away and they held on to the her
little featherweight. But were about to put it up for auction...
which is when I heard about it.
So, even though I have a Centennial edition already
... which turned out to be close in serial numbers...
I felt I needed to rescue her!
Sometimes you just need to do that!