I thought I would just pop by and say hello!
My summer has been crazy busy...
I think my summer will start to quiet down now.
I have managed to sew a little bit here and there
but as of last weekend... I had to declare my sewing
I love my sewing room... but it truly is a sun room
just off the house... which
means that I get no air conditioning during the summer
and no heat in the winter.
I actually enjoy the winter months... the cold
doesn't bother me whatsoever.
I live in a mountain area
so
the lows can be in the 20's
and the highs in the 40's at times.
Ah, what I would give for those
Recently I decided to recover my outdoor furniture,
and being the slave driver I am...I didn't stop
until I thought I would pass out!
(I have now made 4 accent pillows and
covered buttons for the back cushion..
the loveseat is left to tackle).
when the temps were well into the triple digits
I moved my featherweight on to a card table
in a spare bedroom... with blissful
air conditioning blowing in my direction!
I set aside the outdoor furniture project to finish
later... and started a much more fun summer time quilt!
I had been wanting to make all the quilts in the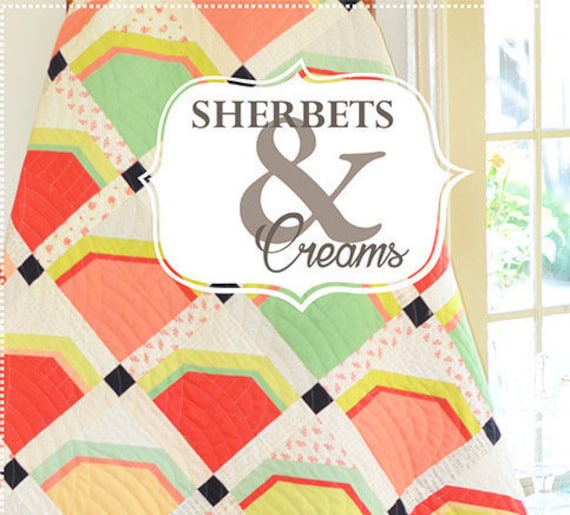 There are 6 patterns in the booklet.
This one is one of the fun patterns!
The patterns all focus on using solids with
scrappy low volume background fabrics.
I actually used my collection of vintage sheets for the
background fabrics and my solids bundle I purchased
I used a bunch of leftovers for my backgrounds
and the fun solids for my Popsicles!
I am excited to get the rows and sashing made!
I think I will continue with another project from the book
in August. It might be the Watermelon quilt... but I
also really love the Jello Squares quilt!